ABOUT US CLIPPING PATH EXPERIENCED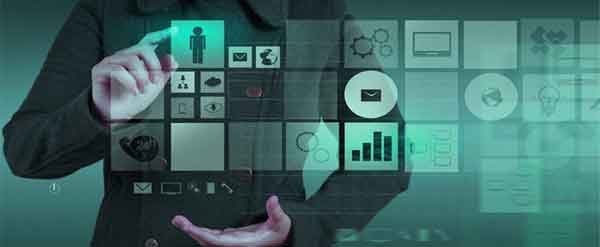 Clipping Path Experienced (CPE) is an Online Graphic Studio company. Online-based offshore graphic design house that provides the best image editing services in the entire world. This company's CEO and the founder is MD. Sahidul Islam Biplob, who has been a multinational Outsource Experts Ltd. for many years. He used to work in the company.
He worked as a photo editor in Adobe Photoshop for a long time, after which the company promoted him to the position of Production Team Leader. With over 10 years of photo editing experience, he understands that the demand for online eCommerce businesses is good enough.
And from there he is inspired to do something for himself. He started his business on his own initiative in December 2014 by buying his company's domain Cipping Path Experienced.
MD. Sahidul Islam Biplob discovered the needs and requirements of the graphical art and image retouching service in the world market.
Our Experience: He has already provided some of the leading websites such as Audi Germany, Ferrari Italy, Nike US, Adidas Germany, Zara Spain, louis vuitton France, H&M Sweden, As well as Amazon, eBay and some of the world famous graphics design services of the company.
Usually asserts its global clients by providing different options for paying their prospective payments to us for performing on their word order as always like- Image Clipping Path, Natural Shadow, Image Masking, Product Image Retouching, Image Manipulation, Image Color Correction, Vector Conversion and other image editing related professional services.
WANTS TO MAKE THE PAYMENT?
You're more than welcome and congratulations for agree to your payment of Clipping Path Experienced (CPE)! When it comes time to pay, you'll found the easiest way to make the payment towards Clipping Path Experienced (CPE). We always appreciate a safe, secure, and fast payment method. So that we are accepting PayPal, Master Card / Credit Cards, and Bank Transfer. You also can pay through our website using PayPal. Yet you may have some questions and it's a request to you to feel free to contact us anytime for further inquiries.
MONTHLY PAYMENTS
If you have a lot of images for editing with our dedicated workhouse considering as graphic design products we provide a weekly payment method for our registered customers who send us to image weekly with a limit size. Yes, now turn to the customers who need uncountable images at editing like a big organization. In our mind, these customers are granted as our regular customers and who prefer to work with us continuously over the month we assured monthly payments method for them.continuously over the month we assured monthly payments method for them.
Photo Clipping path
Jewelry photo clipping path
Watch photo clipping path
Furniture photo clipping path
Footwear photo clipping path
Footwear photo editing
Clothes photo clipping path
Vehicle photo clipping path
Product photo clipping path
eCommerce photo clipping path
Product Photo retouching
Jewelry Photo retouching
Beauty Photo retouching
Clothing wrinkles retouching
 Portrait retouching
Photo lighting editing
Photo Rotete / Resize
Photo Recoloring elements
Photo reshape Liquify make symmetrical
Photo glare fixing
Adding white background
Photo colors & Watermarks
Photo white balance fixing
OUR COMPANY'S EXPERT DESIGNERS ARE AVAILABLE 24 HOURS A DAY PROVIDE THE KIND OF SERVICE EFFICIENTLY
We have a highly skilled group of employee with several years of experience in the field of
Car photo retouching, Original shadow, Reflection shadow, soft shadow
drop shadow, multi paths, color correction, image masking (Hair Masking
Transparent Masking, Alpha Channel Masking and color correction masking
raster to vector conversion, image retouching and other image editing service
As we are open and communicate our customers 24 hr, 7-365 a days. Our team is divided into 3-shift (8 hours) to operate 24 hours in a day. Clipping Path Experienced (CPE) production site is locate in Bangladesh.